FAQ
What classes do you offer?
---
From compete beginners to more experienced yogis, our service offering will be a mix of styles, including Ghosh, Hatha, Flow, Slow flow, Yin, Restorative, Meditation & Tai Chi, so we are confident there will be something that will tickle your fancy. See "Our Classes" page for descriptions and to book!
---
What is Ghosh Yoga?
---
Ghosh Yoga Classes at Healthy Self Yoga are based on a system of hatha yoga from the Bishnu Ghosh Lineage, based on the 84 classic postures. Ghosh Yoga was developed in India by Bishnu Charan Ghosh with the intention of being accessible to everyone. Ghosh yoga is known for its stillness and its therapeutic approach to the body, with a particular focus on spinal health and digestion. Each posture is designed to exercise, stretch, strengthen and cleanse a specific part of the body, bringing health to each part and the system as a whole. Bishnu Charan Ghosh was the younger brother of world renowned yogi, Paramahansa Yogananda, author of Autobiography of a Yogi. A good explanation of the lineage can be found in this video thanks to Tony Sanchez, a prominent teacher from the Ghosh lineage.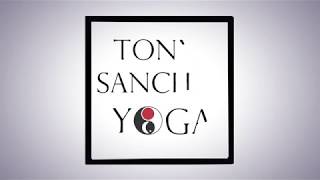 ---
What is the difference between Restorative and Yin?
---
Although both practices are great for deep relaxation, these styles of yoga serve different purposes. A student should never feel pain in either style. In a yin yoga class, the student is meant to be taken a little bit out of their comfort zone. A yin practice is great for deeply stretching the connective tissues of the body- the tendons, ligaments and fascia. Yin yoga will likely increase flexibility. In a restorative practice, the student is meant to feel fully comfortable and supported in each pose. Because yin can open up different areas, intense feelings may arise. In Yin yoga strong sensations may arise, followed by a deep release, where restorative is very gentle. A restorative practice, it is meant to move the body into different positions, but promote deep relaxation. With the use of props, the body will be fully supported and therefore, allowing to be fully relaxed. A Restorative practice may increase flexibility, but that is not its main purpose. In both styles, the student is meant to be still in both the mind and body.
---
What if I have an injury or physical condition?
---
Get in touch with us before hand, so you can get to know the teacher, have a chat about which class best suits and how we can look after you.
---
Can I practice yoga if I am pregnant?
---
It depends! Tai Chi and Meditation are wonderful mindful practices for your journey during pregnancy, feel free to just turn up for these. Suitability for some of our other classes can depend on a few things, including the trimester you are in and the length of time you have been practicing for. Please have consent from your doctor and get in touch so we can guide you to the right class. Many of our classes can be modified to suit, but we would like to connect you with the teacher first for the most appropriate guidance.
---
Where do I find parking?
---
Look out for free P180 parking spaces in the complex. There is also 2 hour free parking in the lot at Red Oaks Drive Car Park (where the Remarkable Markets are located)
---
Do you offer online Classes?
---
Yes we do! For those who want to stay at home a little longer or unable to join us in studio, we have been hard at work creating an online library. You can now practice with your favorite teacher at your convenience, with classes being added regularly. Our Online membership is $19 a month for unlimited access. All of our Monthly plans include access to the Healthy Self Online Library. Class packs and casual classes not valid.
---
---